The Trickling method of Impregnation regarded as the most effective system for impregnating electrical windings, for rotors and stators alike. The parts are placed in a horizontal position on auto-centering Chucks. Using this equipment, which allows continuous rotation on the central axis, the parts are transported through the various phases of the process (preheating, impregnation, gelification, polymerisation and cooling). Depending on the geometry of the part and of the conditions required by the process, the rotation speed - which is an important component for the penetration of the impregnating resin into the slots- is electronically controlled along the whole process, particularly on the impregnation and gelification areas.
The impregnation station consists in one or more workstations equipped with a series of drippers, specifically positioned on the pieces so as to allow thorough the resin trickling the correct impregnation of the parts , and only where the resin deposing is necessary. The drippers are controlled in their movements by means of linear CC Low Voltage motors , or simply manually adjusted during the change of the sizes . The resin flows on the drippers by one or more automatic pumping groups. The accurate control of the operating parameters ( resin quantity , viscosity , parts rotation speed, temperatures and times) allows the system to apply the impregnating product optimally on the preheated parts by exploiting the principle of capillarity, ensuring perfect absorption and preventing unwanted surplus of resin dripping from the windings .
By keeping the part in constant rotation, both in the impregnation phase and in the subsequent gelation, the resin is distributed evenly on the whole winding of the stator getting high values of solid content after polymerization. The result is a perfectly impregnated winding only in those areas (slots, heads) avoiding after works to clean the packet surfaces . The Trickling system is commonly used in all those products in which, during regular operation, the thermodynamic stress is of most significant magnitude.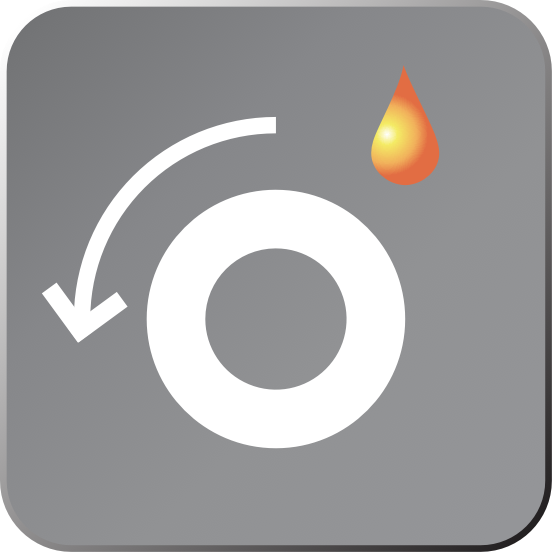 Benefits
High impregnation quality
No post-impregnation after work activities required
Maximum filling of winding slots
High Bond Strength standards
Good resin penetration throughout the winding
Short processing times
High productivity
It is possible to use resins with or without monomers