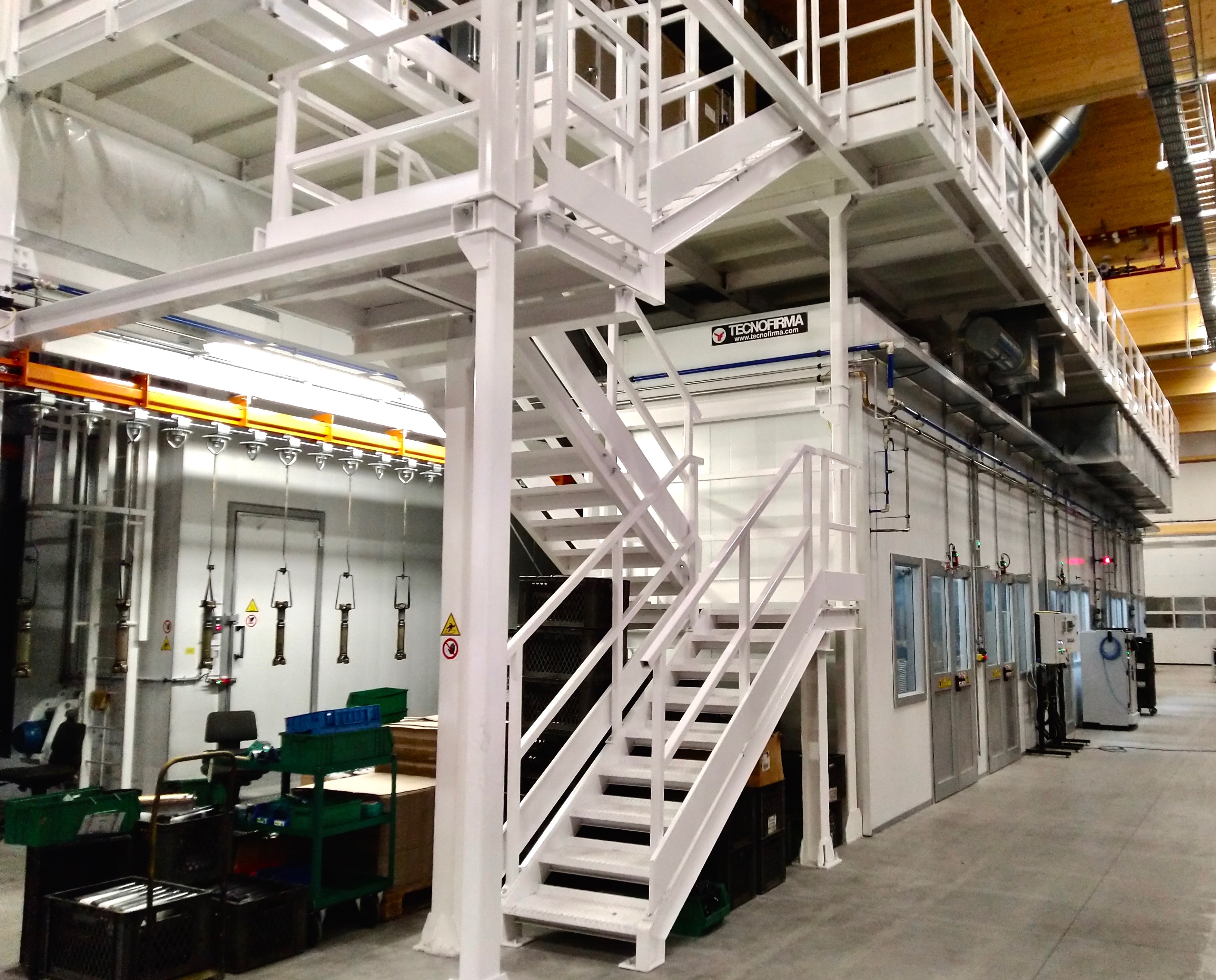 24 July 2020
Walterscheid Powertrain Group chooses Tecnofirma to manufacture a new coating plant for cardan shafts and transmission shafts
The new manufacturing facility of Walterscheid Powertrain group, recently relocated from Bruneck to Welsberg, in Pustertal Valley, gets a Tecnofirma coating line fully automated and with low environmental impact.
Monza. The production site in South Tyrol, Italy, of Walterscheid Powertrain Group, global leader in the development and manufacturing of transmission shafts, evolves by modernizing his processes.
In the coating line, the target has been reached by updating the pre-treatment process, and automating the applications' process. The increase from three to six stages of pretreatment with the implementation of nano-technology allows to improve the quality of the product, reducing the environmental impact, and optimizing the discharge of waste water.
The treated parts have successfully passed the salt spray exposure test, an indicator that quantifies the resistance against corrosion.
Automation is the key to making a coating plant efficient, flexible and technologically in step with the times.
The system recognizes the part type via a barcode reader. The acquired information, then, will be transmitted to the PLC, where all the process parameters will be assigned to the part thanks to the process database previously created.
The software logic contains the dimensional and position data of the part, which are then sent to the robot, together with the required paint flow rate and other application data.
This fully automated system, which connects the PLC, the painting robots, and the paint preparation system has brought two main advantages: minimizes the intervention men power related to programming, washing and color choice to be applied; the possibility to cover with only two programs, one for the transmission shafts and one for the joints, the customer's complete production range, which has hundreds of types of products.
Thanks to the efficient cooling system at the end of the coating line, the cured pieces can be immediately packed.
The manufacturing of the plant, and the integration of robotics has become possible thanks to Walterscheid Powertrain long experience that collaborated with the Tecnofirma' s technicians since the early design stages.
For more than 50 years, Walterscheid Powertrain Group has been present with its own production facilities in South Tyrolean Pustertal. At its new location in Welsberg, Walterscheid Welsberg AG is dedicated to the development and production of drive shafts for different sector such as agricultural, mining, construction, and special applications, providing its solutions to the major OEMs.