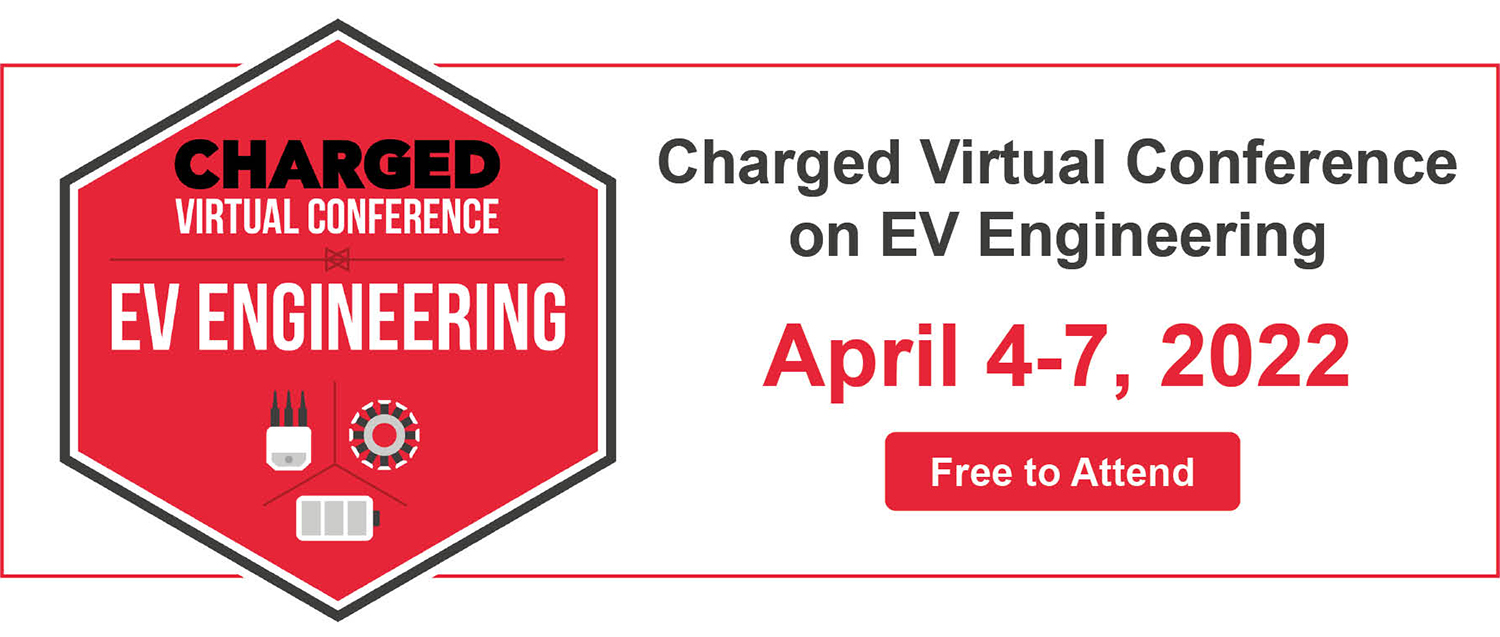 03 February 2022
Charghed Virtual Conference Keynote - April 5, 2022
Tecnofirma is going to attend the Charged Virtual Conference on Ev Engineering. The event takes place online on April 4-7, 2022 featuring live webinars, on-demand videos, whitepapers and interactive Q&As.
Webinar
The conference topics will span the entire EV engineering supply chain and ecosystem including motor and power electronics design and manufacturing, cell development, battery systems, testing, powertrains, thermal management, circuit protection, wire and cable, EMI/EMC and more.
Tecnofirma presentation
The launch of the hairpin technology applied to electric traction motors has changed the concept of traditional impregnation. Tecnofirma has committed itself to research innovative techniques to continue obtaining high-quality levels.
In a recent study conducted in collaboration with the Politecnico di Milano, Tecnofirma has developed a theoretical calculation method that is representative of the capillarity of the resin applied to a hairpin motor. This new method assesses, in an analytical and experimental way, the variables that interact the most and determine the quality of the impregnation process.
Watch On-Demand
Webinar and keynote The Key Factors Of Hairpin Stator Impregnation For EV Motors will be available On-Demand after the live event.
Event Details
When: Apr 5, 2022, 8:45 am EDT
Where: Online Event
Presented by: Dario Geraci, Sales Manager Impregnation Division, Tecnofirma