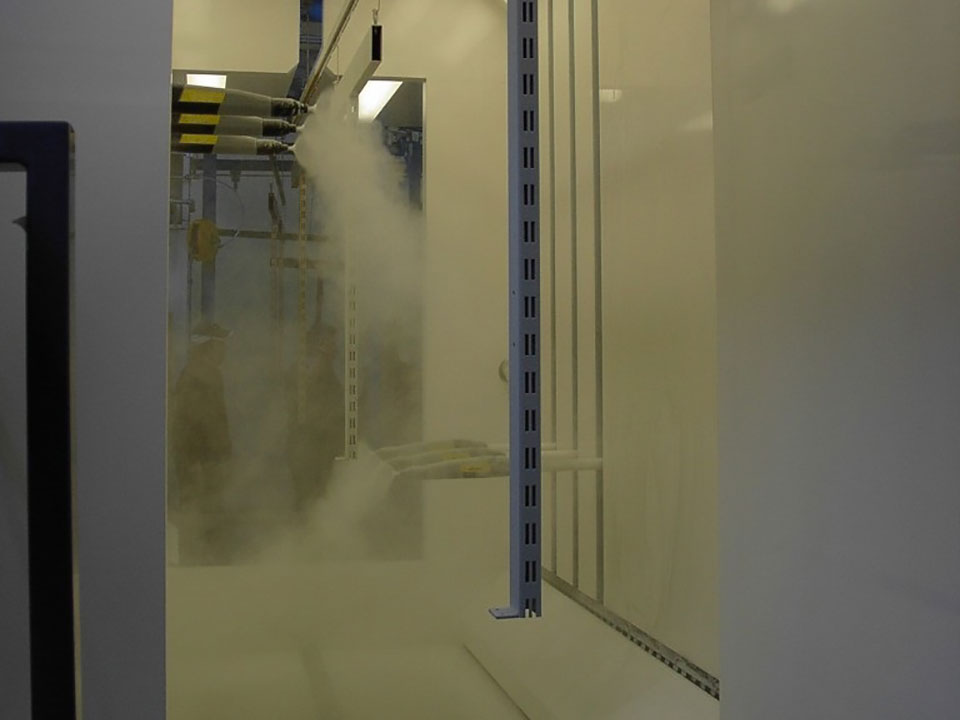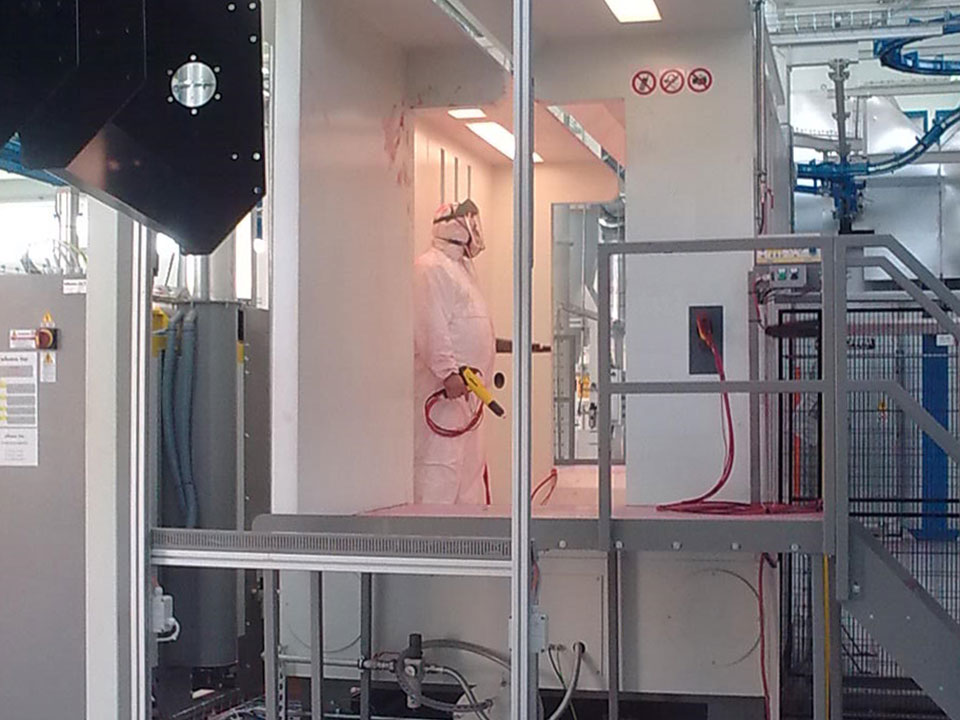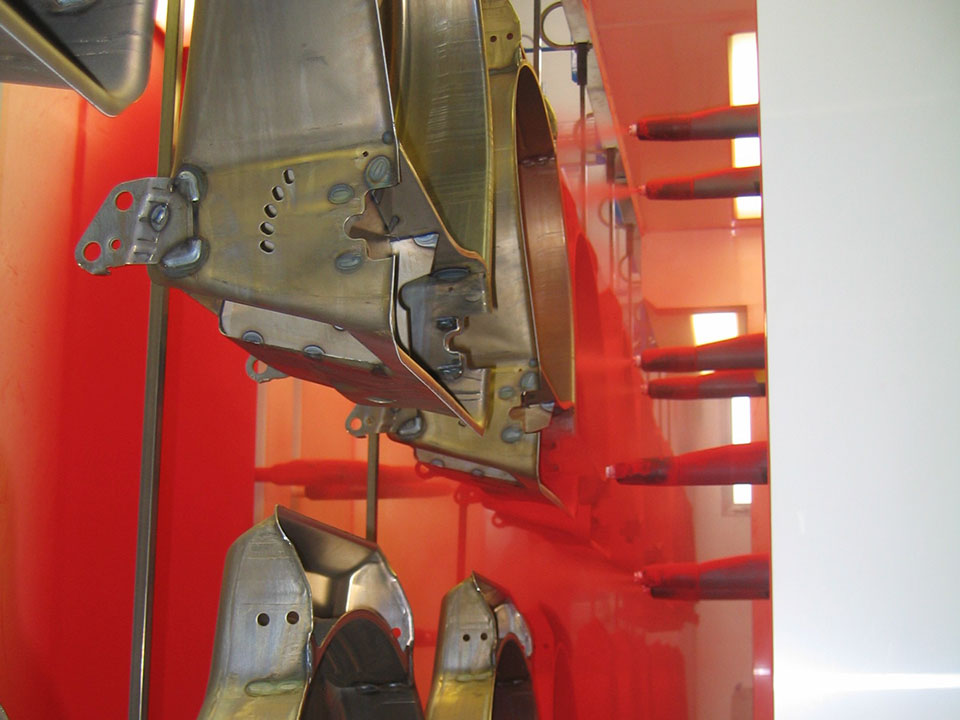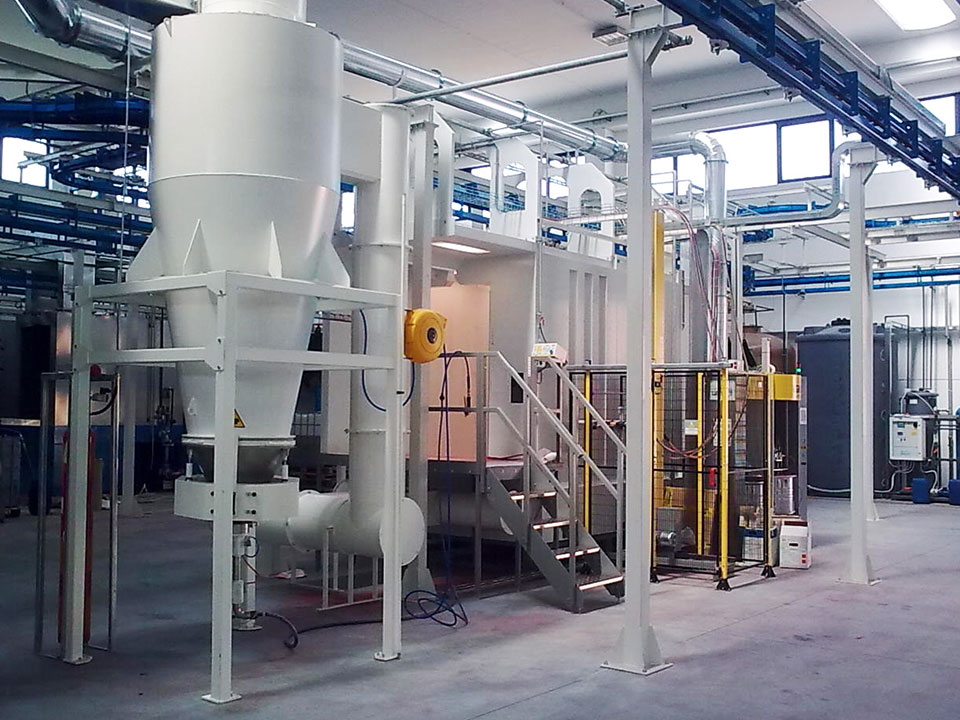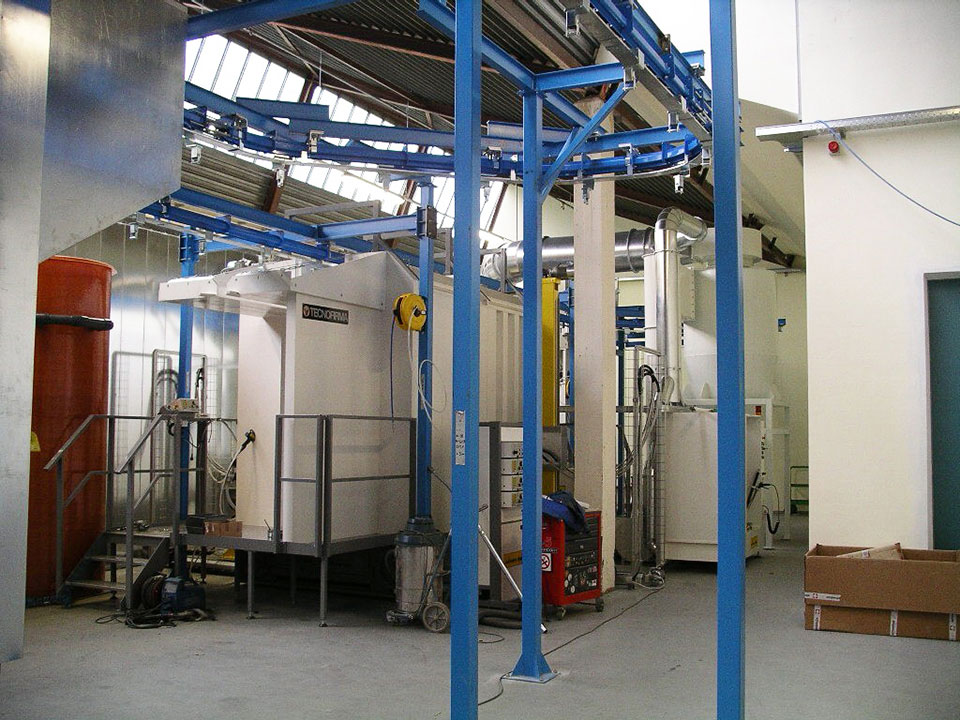 Powder coating is an optimal solution for a wide range of industrial products and is increasingly used thanks to its solvent-free emissions, to overspray being totally recoverable and to ease of automatic application.
The typical powder coating plant system consists of a pretreatment tunnel, drying oven, monochrome powders booths or colour change booths, polymerisation oven, overhead conveyor; alternatively for large sized artefacts and low production rates, it is possible to use step by step treatment cells.
Parts treated
Components for the automotive, agricultural and earth moving equipment, furniture, household appliances, compressors for refrigerators, general industry, trains, buses, trucks, lighting, pumps and valves, heating / air conditioning, hoisting and transportation equipment.