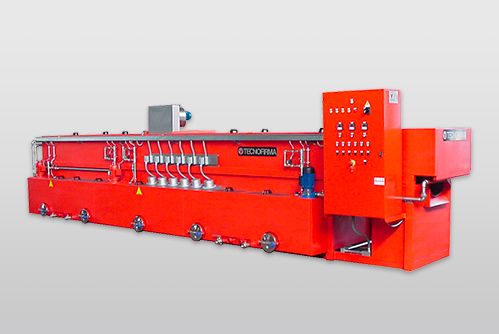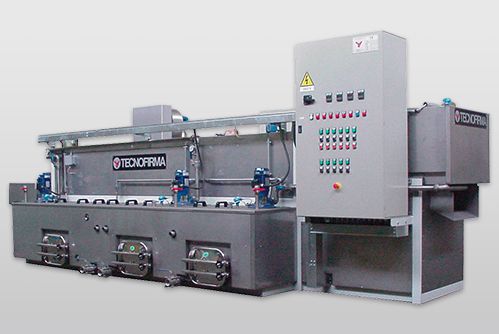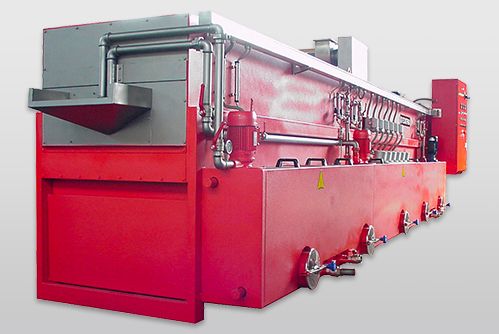 The drum washer systems are ideal for "bulk" washing of small and medium sized parts. These washing plants can be used directly in line after mechanical processing such as: turning, threading, stamping and deep drawing.
The parts are loaded in bulk, either manually or by bulk feeding systems such as belt loaders, vibrating hoppers and tilting cells.
The transport system is a screw made in stainless steel. The part handling is performed by the axial rotation.
The parts will be treated both in spray mode, and through special ramps placed inside the cylinder. The drying is done in ramps with heated air.
Parts treated
Screws, bolts, valves, fittings, small metal parts
Standard processes
Optional processes
Multiple rinses
Passivation
Oiling