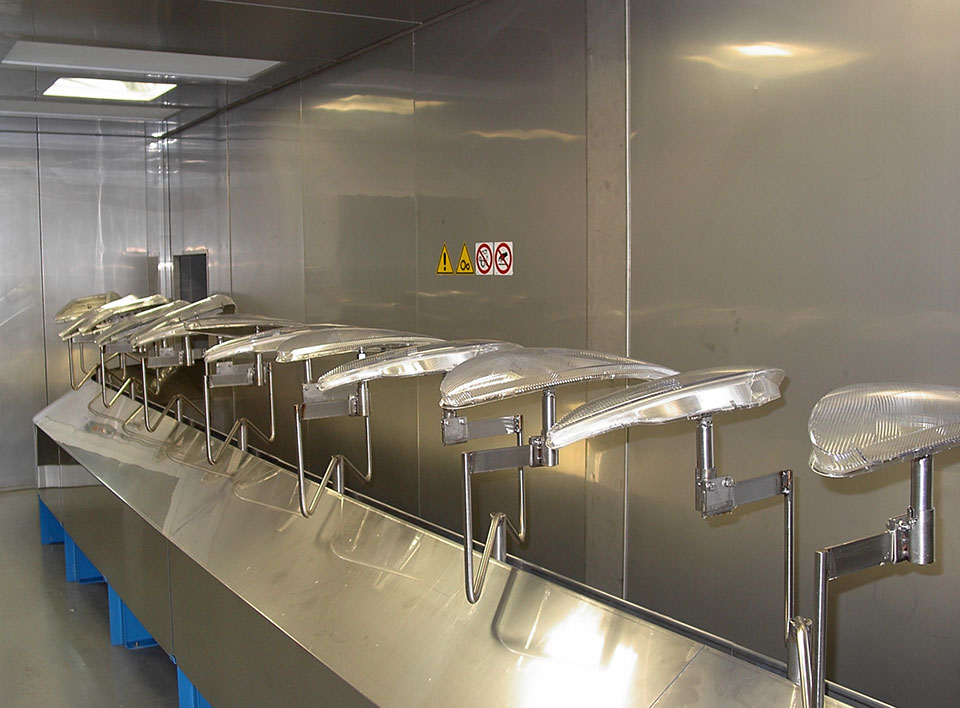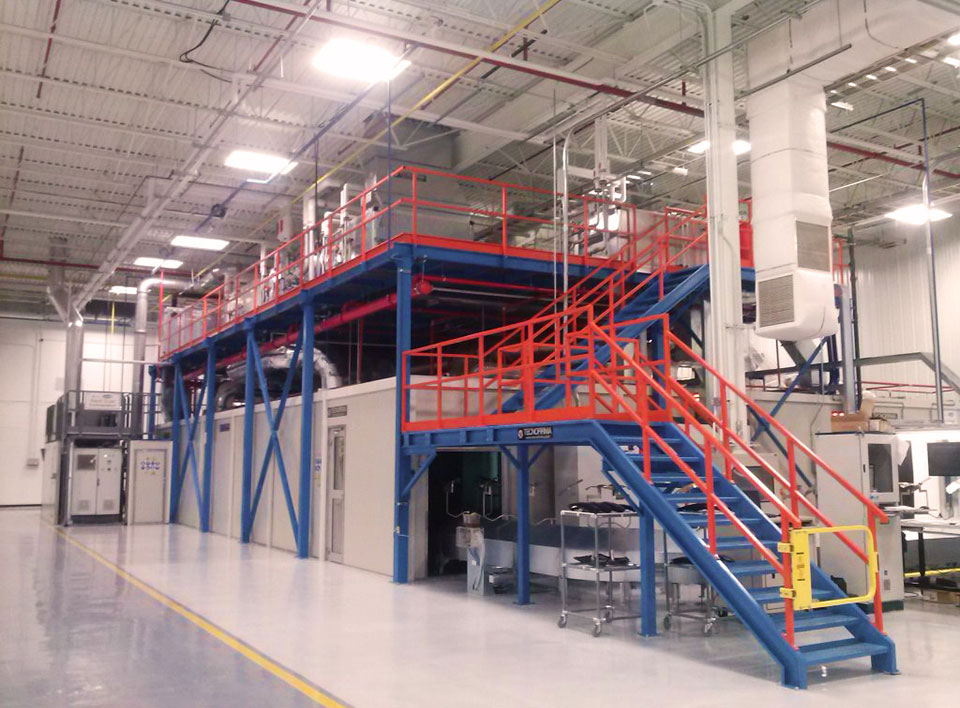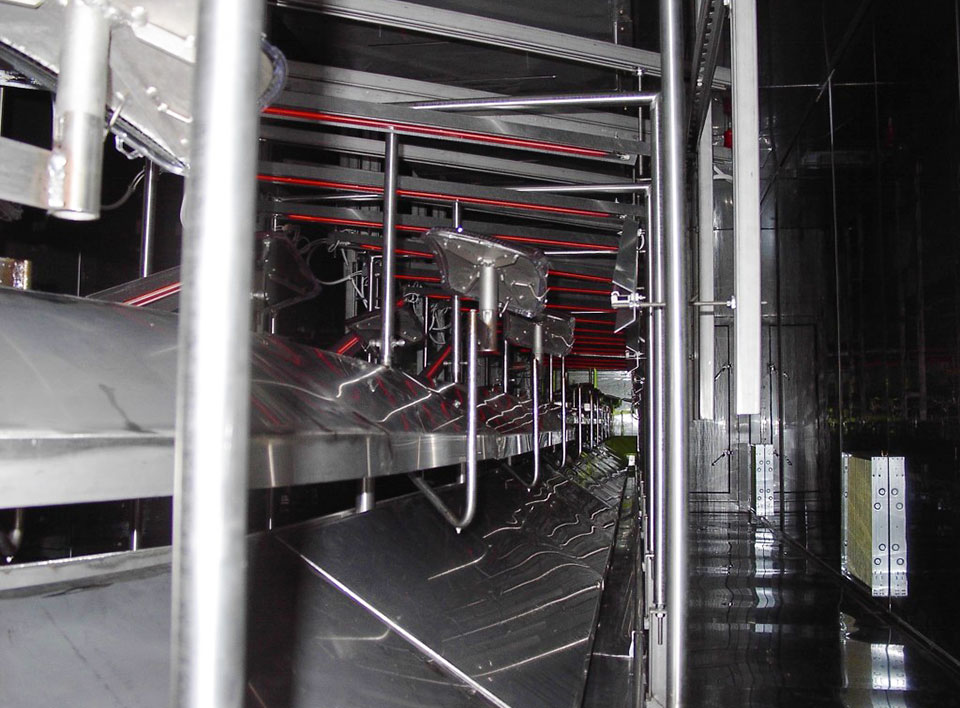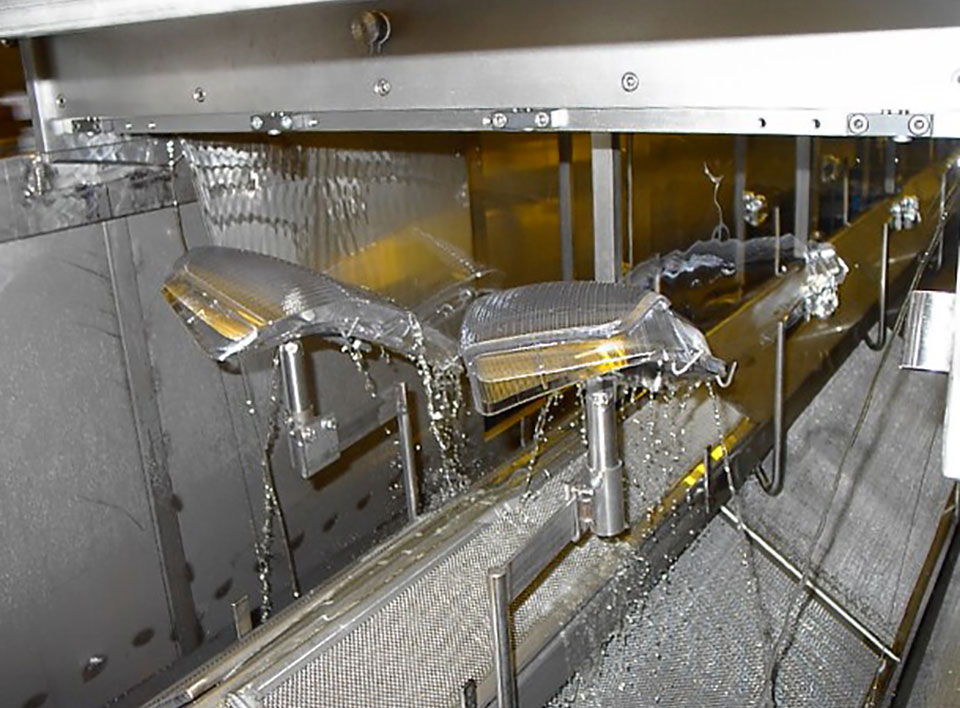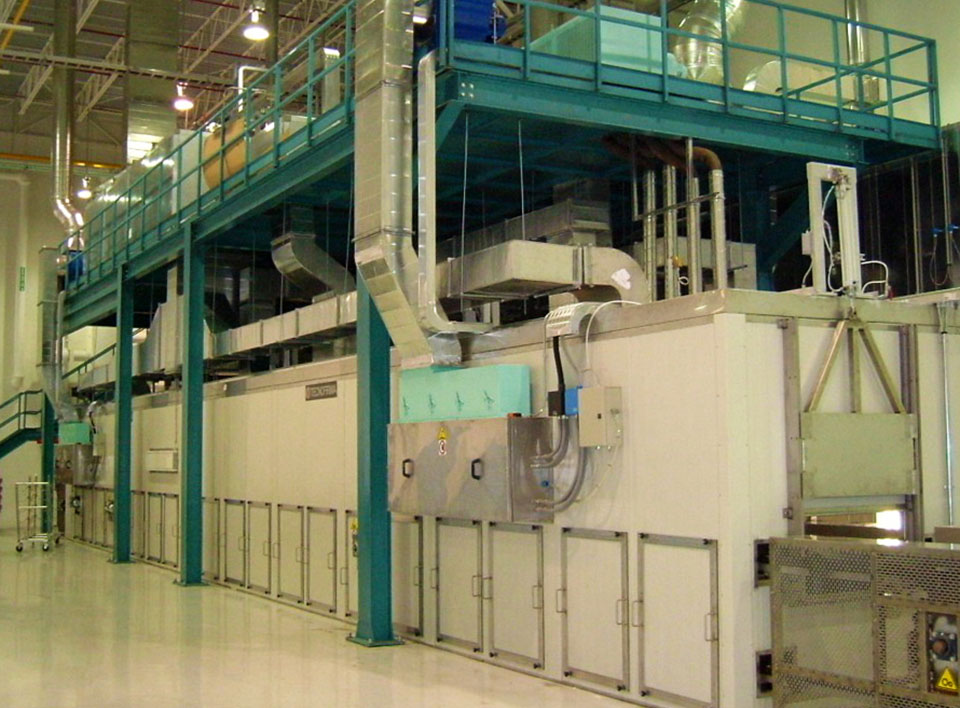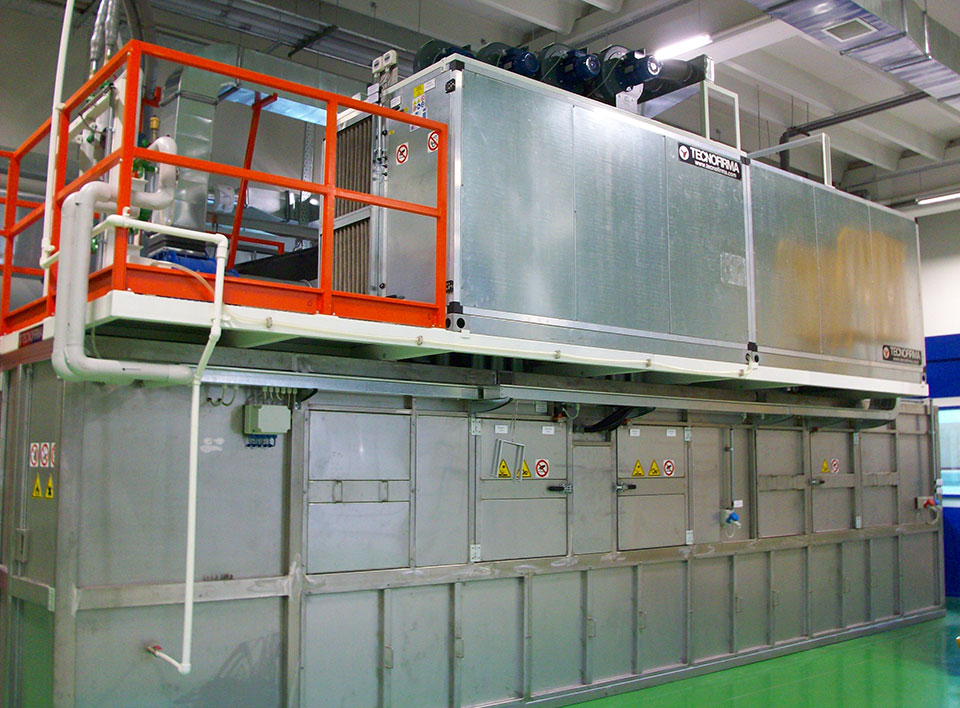 In recent years, all car manufacturers have been focussing increasingly more on the headlights and the rear lights thanks to the use of LED technology. Today the aesthetics of a product are as important as its functionalities.
The special equipment for plastic consists in lines that integrate the best clean room infrared and ultraviolet technology required to meet the highest demands in term of quality.
The lenses must be painted both outside and inside with anti scratch protection such as anti-fog coating, either with robot-applied spray technology or by applying flowcoating.
The BMC parables must be painted before metallisation to increase adhesion.